The Bronze Age (3,000-2,000 BC) was an important period in the evolution of the history of mankind characterized by the development of bronze metallurgy an alloy of copper, tin and other metals – and the transformation of it into a leading material for the manufacture of tools and weapons. The appearance of metal in the human societal life allowed new technological possibilities: casting, minting and forging. New implements and new types of craft in turn enabled the rapid development of a social hierarchy, laying the foundation of the organization of states and urbanization. Already by the beginning of the 20th century the museum received objects into its collection made in bronze, which in the main are decorated. Some of these were collected in the upper reaches of the Chirchik River (Tashkent region).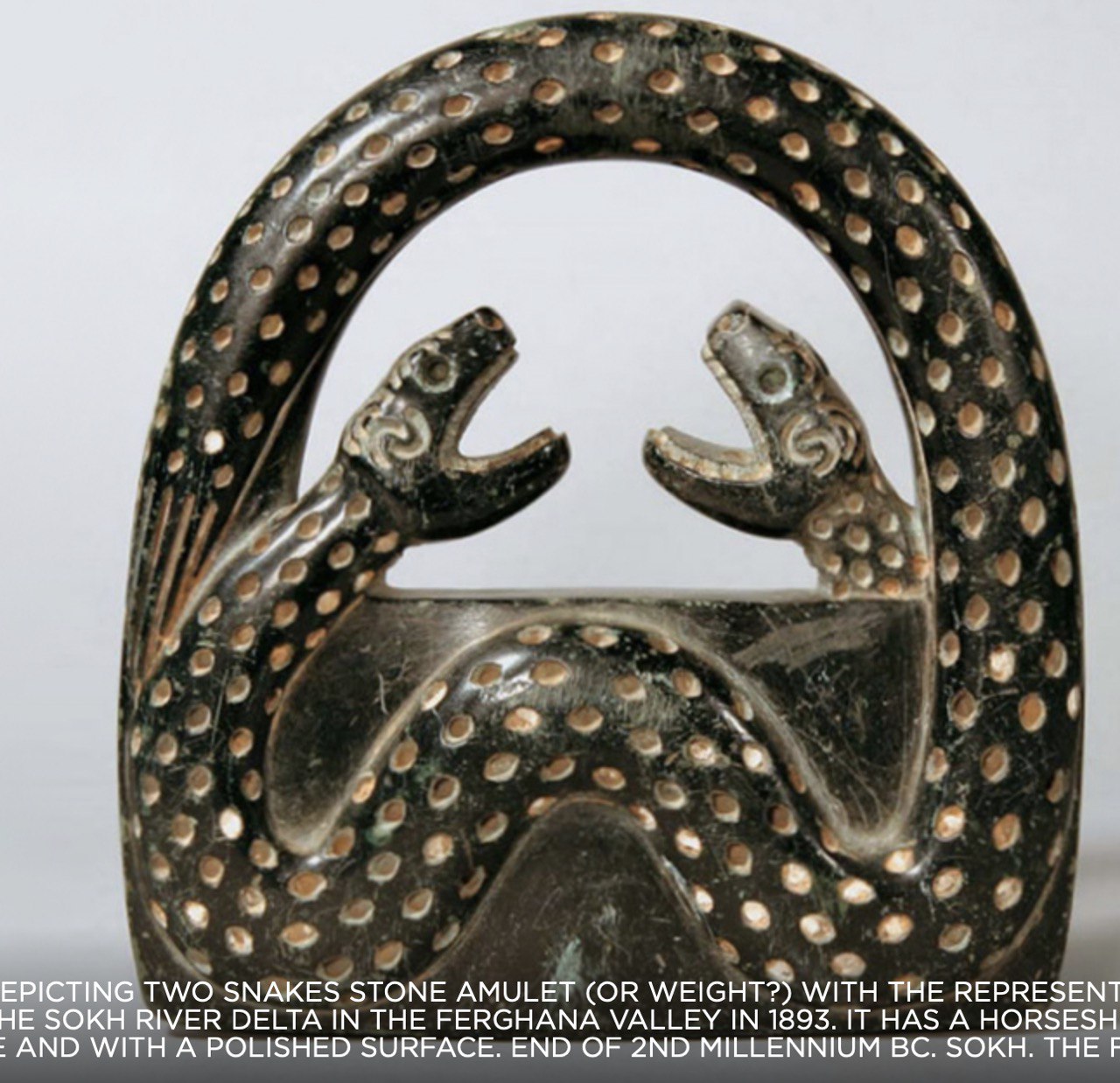 Including massive moon-shaped earrings dated to the 2,000 BC, as well as bracelets with spiral ends and some with an ornamented surface in the form of a chevrons and triangles. The first ever acquisition in the museum's inventory is of five bracelets from this collection dating to 1910. The museum's holdings now include hundreds of bronze objects.
In the display cases are shown tools of ancient miners (stone hammers, pestles and bronze picks) together with photographs of ancient mine workings in Karnabe in Samarkand region. Objects are shown representing the material culture of the peoples who lived in the lower reaches of the Zarafshan River (Zamanbaba/Zamanbobo culture), in Khorezm (Tazabagyab culture), Ferghana (Chust culture), complexes of finds from the excavations of the settlement of urban type of Sapallitepa (1,750-1,500 BC) and Jarkutan (2,000-1,100 BC) in Surkhandarya region, jewelry art, weaving), exceptional objects of ceramic and cast bronze manufacture, worked stone and bone, weapons, burial objects, etc.